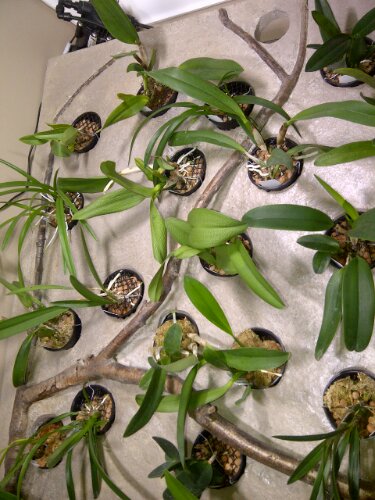 My aeroponic living wall was working out well – too well, in fact. Within 6 months it became obvious that the orchids would outgrow their 3″ spaces within another 6 months. Some had even started attaching their roots to the exterior surface of the wall, which meant that I would need to spray them by hand, daily. This ran counter to my low-maintenance, mostly automated watering goal.
So I came up with a new living wall design, much closer to how orchids and other epiphytes grow in the wild. No walled enclosures or misting nozzles, but rather surfaces that roots love to grow on, with a slowly seeping water reservoir at the top.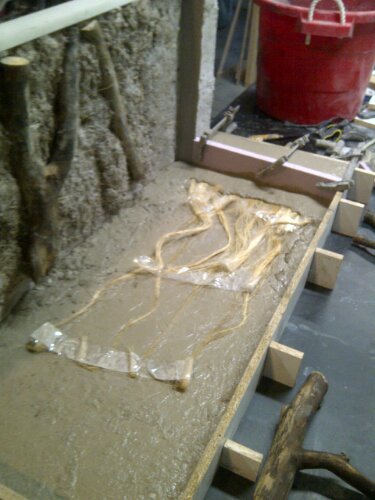 The living wall structure consists of a thin dense layer of our ECC, to ensure that water doesn't seep through to the back of the panel. At the top we cast in a full width water basin with natural sisal fibres extending down into the wall. These fibres act as water conduits, and they gradually release the water over the course of several hours.
 Then we take chopped hemp fibres and lightly coat them with watered-down ECC in order to create a surface full of air voids, but one that will not rot the fibres due to the anti-fungal properties of the ECC.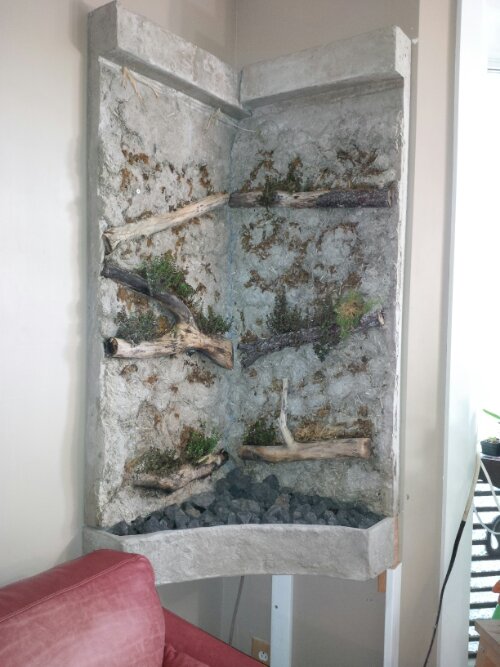 We also lay in pieces of wood branches, to give the living wall a varied and interesting texture and to give the plants an easier surface to attach to.
As with the aeroponic setup, this design needs a planter to catch drips. For this corner arrangement, I made a triangular planter, filled it with lava rock in order to wick water and carry it to plant roots, and planted anthuriums from the aeroponic planter.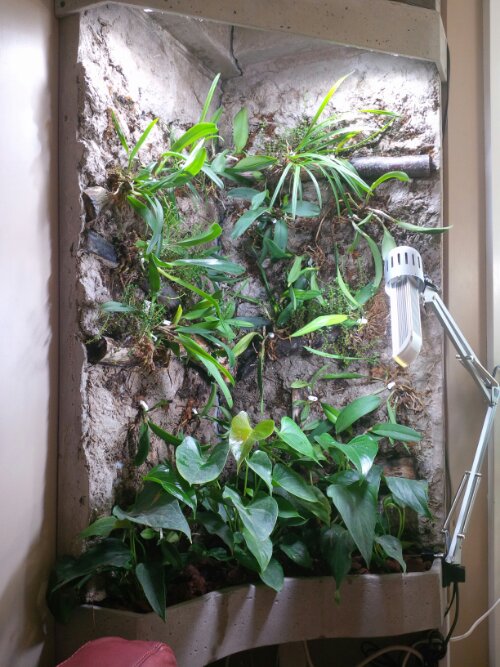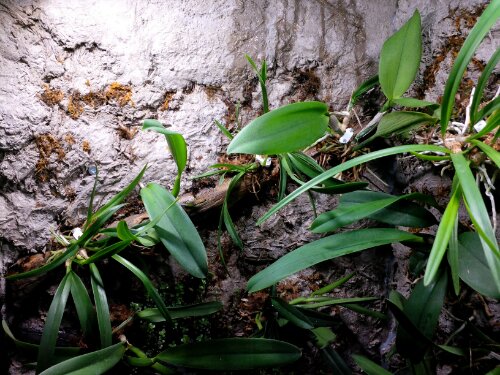 Epiphytes grow ON trees and rocks, rather than in soil. So this living wall design is as close as possible to their native habitat, without needing to plant old, moss-covered trees.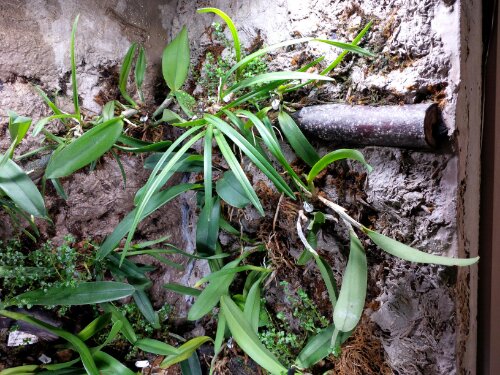 The biggest challenge with this design is adequate lighting for the plants. Natural light is best, but suitable walls rarely get enough. We're working on sourcing LED lights that can be customized for the most plant-friendly wavelengths while providing adequate light intensity. For a small installation, currently available LED grow lights can offer sufficient lighting to grow and bloom orchids.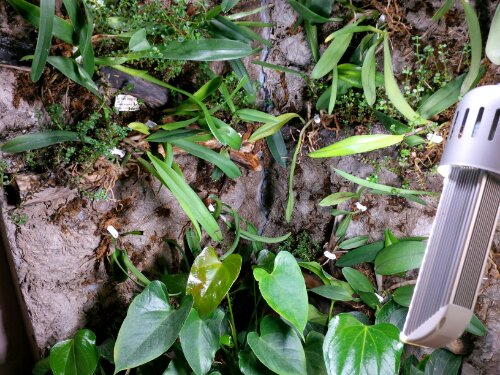 I will be posting updates as these orchids continue to grow. In the meantime, my aeroponic living wall is sitting empty until next spring, when I plan to get some bare root strawberry plants and try my hand at indoor crop growing.