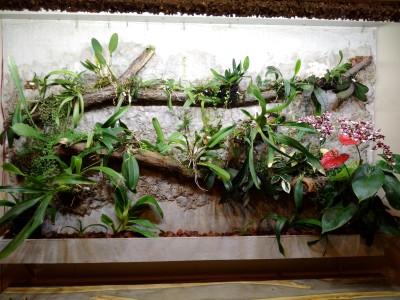 Concrete Elegance has been in business since February 2004. In addition to making countertops and sinks, we specialize in creating complex three-dimensional elements such as fireplace surrounds, wall panels and cladding, furniture, lighting fixtures, benches, floor tiles and living walls.
We are the only company in at least Ontario that can make large, thin panels that seamlessly wrap around corners, creating a true monolithic look for walls, countertops and fireplace surrounds. This ability is due to the special properties of our newest product – Engineered Cementitious Composite, also known as ECC.
Our creations have been installed in the Greater Toronto Area, the Golden Horseshoe, Muskoka, Prince Edward County and Washington, DC. We are located in Concord, Ontario, just north of Toronto.
Principals of Concrete Elegance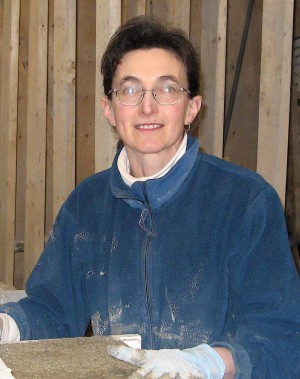 Alla Linetsky is a mathematician and a recovering management consultant. Prior to consulting in quality and supply chain management, she was a professional mechanical engineer, doing industrial accident investigations and inspection of nuclear reactor pressure tubes. However, the skills she gained renovating houses were what drove her to start this business.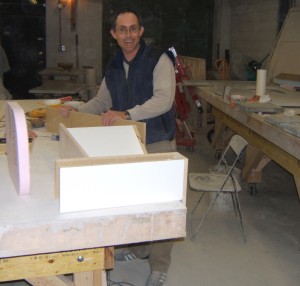 Greg Dow also has a mechanical engineering background. His special skill is creating formwork and bracing for complex three-dimensional structures.